Anyone researching local people and places can join LARIA. This includes public and private sector organisations. There are three types of membership including LARIA Corporate membership which is only £130 a year and for this everyone in your organisation will have access to the full range of benefits of being a LARIA member.
Why join? Listen to what our members have to say here.
We depend on the subscriptions that our Full Individual and Corporate members pay but if you just wish to stay in touch and receive invites to some LARIA networking events and subscribe to a shorter version of our newsletter you can sign up to our mailing list for free and become an Associate member. We want to create a supportive network of researchers and show you what LARIA can offer.
If you sign up to our mailing list as an Associate member and someone else in your organisation has already paid the Corporate Membership fee we will upgrade your membership for free. This will happen after sign up and we will send you an email to confirm any upgrade. Please refer to the Corporate Members list to see if this applies for you.
Fill in the form below to join.
By joining you agree to the LARIA Membership Terms and Conditions. Please also refer to the LARIA Privacy Policy. You can choose to opt out of emails from LARIA in the sign up form below but note you will not receive the LARIA e-newsletter or other emails associated with the delivery of your membership.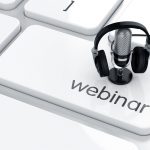 Spring Webinar Series – Call for Presentations Please note, to access the webinars you must be a LARIA member. Read more…