LARIA Research Impact Awards 2023
The winners of the LARIA Research Impact Awards were announced on Thursday 16th November during the LARIA One Day Event 'Making research + intelligence = inclusion + equality' held at the Local Government Association, London.
The LARIA Research Impact Awards are the only awards specifically designed to showcase the work of those researching local areas and recognise the impact of research at a local level and showcase the very best work of our members. We welcome entries from across the public and private sector that show the value of this work in helping public sector bodies to make better evidence based decisions.
We are delighted to announce the 2023 shortlist and winners below:
Best use of local area research – sponsored by LGA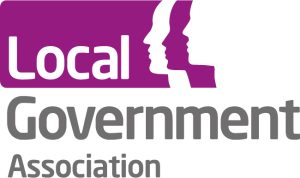 To win this award the successful entrant had to show how their research has led to a greater understanding of a local area or community or an issue that is locally important, and had led to evidence-based decision-making.
Winner
Kent Analytics, Evaluation and Qualitative Research Team at Kent County Council – Evaluating Reception (Year R) Transition Support Models
Shortlisted
Manchester City Council – Technology Enabled Care Pilot Evaluations (Highly Commended)
Essex County Council – Move With Us: Children's Physical Activity Campaign Research
Surrey County Council and Surrey Heartlands Neighbourly Lab – Key Neighbourhoods and the Cost of Living
Best use of data – sponsored by CACI

To win this award the successful entrant showed how they have successfully used data to aid understanding of a local area, community or issue that led to evidence-based decision-making within at least one public sector body. Data for the purposes of this award was defined as the use of big data, open data, business intelligence and statistical analysis.
In addition to the trophy, for Category B the winning authority will receivea free 12-month subscription from CACI to one of the following CACI datasets: (a) Acorn or (b) Household Acorn or (c) Wellbeing Acorn or (d) Paycheck or (e) Paycheck Disposable Income. Terms and conditions will apply, including the requirement to supply a case study showcasing the use of the data.
Winner
Manchester City Council Performance, Research & Intelligence Team – Using Data to Embed a Performance Culture within Social Care Services
Shortlisted
Essex County Council Data & Analytics Team – Making Ends Meet: Facing Up to Fuel Poverty (Highly Commended)
Essex County Council Adult Social Care Connect Team and Data & Analytics Team – Lived Experience: Maximising Value from Free-text in Surveys
London Borough of Bexley – Bexley's Data Hub: Insight at your Fingertips
Most engaging communication of local area research or analysis
To win this award the successful entrant has shown how they successfully communicated local area research or data analysis to aid understanding of a local area, community or issue. The audience for this communication could include senior decision-makers, staff, the media and the public.
Winner
Research & Citizen Insight Team at Essex County Council and Revealing Reality – Employment Experiences of People with Learning Disabilities and Autism
Shortlisted
Durham Infancy and Sleep Centre, Durham County Council and North East and North Cumbria Integrated Care Board – Eyes on the Baby: Preventing Infant Deaths in County Durham
Manchester City Council – Manchester City Council's Online Census 2021 Interactive Insight Tool
New researcher/analyst of the year
This award is given to a researcher or analyst with under five years of experience in a research field who has made an impact. This could be a person of any age, and could be based on a particular project they have led, an innovation they have pioneered or a particularly strong skill set.
Winner
John Gilmore, Oldham Council
Shortlisted
Melody Cremer, Essex County Council (Highly Commended)
Simon Hayes, London Borough of Hounslow
Kate Stabler, Manchester City Council