Webinar on Social Care Statistics
Wednesday 18 May 2022 12:00 to 14:00
Aims of the Webinar
The aims of the webinars in this series, organised jointly by the Health Statistics User Group (HSUG) and the RSS Official Statistics Section, are to provide an opportunity for:
• people across the UK involved in producing health and care statistics, and other forms of insight, to share their experiences and exchange ideas,
• people using the statistics to pose questions and make comments,
• members of the audience to contribute insights to the analysis and interpretation based on work they are doing.
The next in this series of webinars will cover current activities in Adult Social Care Statistics, including work carried out in response to the recent reviews of Adult Social Care. The webinar will include speakers from ONS, DHSC, NHS Digital, Public Health Scotland and the Care Quality Commission. The webinar will also include work by NISRA (Northern Ireland Statistics and Research Agency) on "looked after children".
Speakers
a) Sophie John (ONS)
Work carried out by the Social Care Analysis team at ONS in response to the Office for Statistics Regulation review of Adult Social Care. This presentation will reflect on work the team has done to try and piece together the complex data landscape for social care across the UK along with presenting their upcoming workplans to improve evidence around social care data.
b) Sophie Bridonneau (DHSC)
General overview of the current adult social care data landscape and some of the new data collections DHSC plan to introduce as part of the reforms outlined in the recent adult social care White Paper. In particular, the presentation will include an overview of plans for client level data collection from Local Authorities, which is currently being piloted, and plans for future data collection from adult social care providers.
c) Ojoyi Ocheche (NHS Digital)
This presentation from NHSD will cover an overview of the suite of data collections and publications in Adult Social Care, including current developments on the horizon and the existing gaps in data and insight.
d) Public Health Scotland
Adult Social Care Statistics in Scotland
e) David Gledhill (CQC)
How the Care Quality Commission use data to regulate Adult Social Care services, and some recent changes to the CQC regulatory model framework.
f) NISRA (Northern Ireland Statistics and Research Agency)
This presentation will focus on statistics for "looked after children" in N Ireland.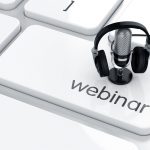 Spring Webinar Series – Call for Presentations Please note, to access the webinars you must be a LARIA member. Read more…