Job title: Insight Analyst (Workforce Analytics)
Job reference: RA0003526
Date posted: 28/04/2022
Application closing date: 06/06/2022
Location: Warwick
Salary: £32,798 – £35,336 per annum
Working pattern: Permanent
Contractual hours: 37
Basis: Full time
Job category/type: Human Resources / OD / Training, Research / Statistics / Scientific
Job description
We are looking to recruit an enthusiastic individual to join Warwickshire County Council's Business Intelligence Team to analyse, interpret and visualise a range of data. This is an exciting opportunity to join a team that provides a critical function to the council, ensuring that we can make evidence-based decisions, we can understand what we are doing well and where we can do better.
The role will help to deliver a programme of business intelligence activity relating primarily to our workforce, through the analysis and interpretation of both contextual and service data. The role is fundamental to ensuring that senior management and commissioners have the best intelligence available to them to support decision making and service delivery.
The Insight Analyst will:
Provide business intelligence expertise to shape an agreed programme of business intelligence activity for colleagues in our HR service and senior management across the organisation.
Lead on the delivery of key workforce analytics projects such as the staff survey and the annual gender pay gap report. This will include liaising with internal stakeholders to design and develop the projects.
Help to understand the health and wellbeing of our staff by analysing, interpreting, and visualising the available data.
Analyse and interpret workforce and other data to inform future workforce planning and activities, including organisational development and improvement initiatives and overall contribute to the delivery of the Council Plan.
Provide service specific dashboards and business intelligence – primarily through the use of Power BI software.
For further information and to apply, please see the Job Advert.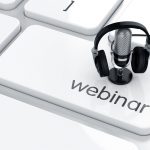 Spring Webinar Series – Call for Presentations Please note, to access the webinars you must be a LARIA member. Read more…