Spring Webinar Series: Call for Presentations
Deadline Extended: Thursday 7 April 2022
Doing research: What can we learn from each other?
LARIA's webinars provide delegates with the ideas, tools, and techniques for influencing decision-makers and delivering improved outcomes based on robust data, evidence, and research. We are calling for a broad range of presentations from the general to the specific on our theme: Doing research: What can we learn from each other?
As a community, we work tirelessly to make the best use of research and data. But do we always stop to reflect and share with colleagues? Our spring seminar series focuses on this key element of our charter – to support each other as research and intelligence professionals by sharing best practice and offering advice.
We are looking to bring together a multitude of perspective and techniques to help others to move forwards in their professional lives. You may be at the start of your career or the most experienced member of your team. Do you have tips to share for improving our research strategies or incorporating new ways of working? Perhaps there are some time-honoured techniques others would find useful.
We would welcome presentations on:
Getting the most from the tools – your tips for using analytical tools: from getting started to honing skills
Presenting for impact – getting outcomes from your analyses using visualisations
Peer-to-peer learning
Ways to evolve as a research professional
Career dilemmas – deciding what path to take and the result
Continuous professional development and the sources you use
Development pathways – the options available
Building specialisms and what are the most important to have
Transitioning to being a manager or how you manage your team of analysts
Maximising the benefits of partnership working
New ways of working or new methodologies due to the pandemic
These don't need to be finished projects or even projects at all. What we're really looking for is how you get things done and your experiences – good and not so good – so that we can all learn from each other as a LARIA community.
Click here for further details and to submit your form.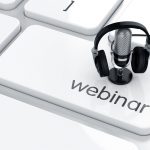 Spring Webinar Series – Call for Presentations Please note, to access the webinars you must be a LARIA member. Read more…